Don hosts a weekly program, Red Letter Edition – LIVE! and a daily radio program, Red Letter Edition – WEEKDAYS! which are available for syndication and distribution.  For more information email: Publicist@DonCHarris.com
Logic and intellectual honesty are not ignored; rather, these characteristics are encouraged in Don's theological discussions.
On Sundays (11:00 AM EST), look for  Red Letter Edition – LIVE! This provocative show is an open forum, call-in show, with a chat room that's always alive with questions and discussion.
Called the "fastest hour in radio" –  8:00 AM (EST) (M-F)  Red Letter Edition – WEEKDAYS! makes short work of understanding the Bible. You'll be constantly challenged to verify your beliefs in a way that will ultimately result in a living and lasting relationship with the Lord Jesus Christ.
"You've never heard anything like this before!"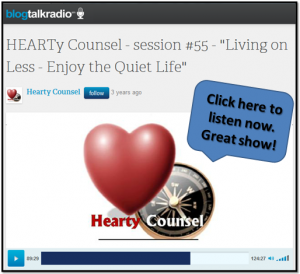 HEARTy Counsel is a two hour call-in program offering nouthetic counseling;  the perfect answer for todays troubled families.  Offer your audience an alternative to status quo advice.
HEARTy Counsel #55 –  Finances & Tithes (15 min) –  You will be surprised with this message and honesty.  Don does not ask for, nor want your money.  Then on to  sober, realistic conversation – real people with real problems (105 min).  "Life is difficult . . . it can be better, not by what we add, but by what we subtract."  "Remove demands on your life," advises Don, "but not by making rash decisions to  throw away your medicine, cancel your insurance, or make dramatic overnight changes . . ."   Click here to listen now. 
Request these programs from your local radio station.  This is the message the world is waiting to hear. Don't miss it!