Don Harris is a former pastor who was plagued by an inability to accept the illogical explanations of traditional Christianity. He quit. For 23 years he traveled to all 48 contiguous states as well as to Alaska, Canada, Mexico, Nigeria and Israel looking for answers. What did he find? Questions.
Don discovered Jesus did not come to give us the answers; He came to teach us to think. If you have been turned off or turned out by traditional Christianity, you will find a refreshing approach to hearing the Word of God in Don's books.
His nickname? The Eraser.  His job, to clear the chalkboard for The Teacher.  There are many false notions and ineffective ideas which must be replaced by examination in light of "the red ink* – the words of Jesus as recorded in the Scriptures."
A frequent proof or test is the standard – "What did Jesus say?"  To see Jesus, to hear Jesus, to follow Jesus… we must Think Red Ink.  The ideas, ways and perspectives of Jesus often, if not always, surprised those in His audience.  "You've never heard anything like this before!"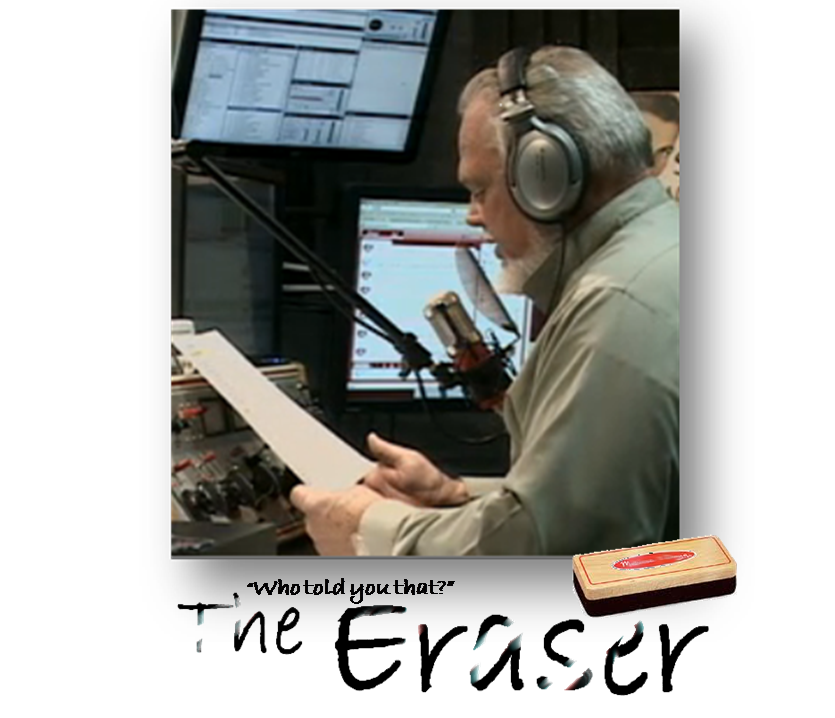 Don is the Director of Think Red Ink Ministries International and broadcasts on radio and television 24/7.
*References to the red ink, red letters or red words is to distinctly identify the words spoken by Jesus Christ as recorded in the Scriptures.  The origin of the Red Letter Edition Bible is attributed to the 1899 idea of Louis Klopsch  who perceived that the words of Jesus should stand out from the rest of the Scriptures.